The breathtaking scenery from the hot spring seems to be taken from a painting. Feel immersed in the surrounding Mother Nature while enjoying this well known open-air hot spring.


You are sure to be satisfied with a variety of dishes in our all-you-can-eat buffet and the unique creativity of Japanese meal design. A getaway retreat for adults including three styles of meals prepared for your delight. What's more, we offer the freshness of Noguchi's Kitayuzawa's farm vegetables and other ingredients that are gentle to your body.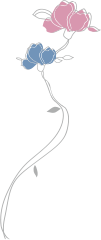 Aromatherapy, aesthetic and hot stone sauna and private bath. Enjoy our relaxation spot Comfort and Soothing "Nagomi" in which your heart and body receives "deep quality healing".



"Jigokudani" is a bolding and bubbling landscape with a number of smoking fumaroles that is said to be the origins of "the hell where ogres dwell". A gift of nature, the beautiful scenery and hot spring water offers the body a full benefit of refreshment.



Sekisuitei includes highlights unique to this special hot spring area, such as Jigokundani (Hell Valley) – the source of the hot spring, Gensen Park, hot spring foot bath and the like. Even more, you can visit a bear park, aquarium and a historical village (Datejidaimura). Please come and enjoy our special Noboribetsu!



We offer a wide variety of rooms from Japanese-style, Western-style, Japanese and Western style, and a relaxation room for the satisfaction of our customers. With the presence of an ever- expanding nature sitting outside your window, you can rejuvenate your mind and body by this Japanese experience.



With the aim to please each of our customers, our staff provide hospitality of the highest quality. Each night brings fun events to enjoy. Also, we offer additional arrangements for those celebrating special occasions.