Embrace the scenery with your choice of dining style.
Upon the fortune of Hokkaido's freshness, and by the highest grade in meal preparation, you can enjoy the abundance and grace of nature.

Lively open kitchen filled with sensation, preparing a buffet of seasonal goodness!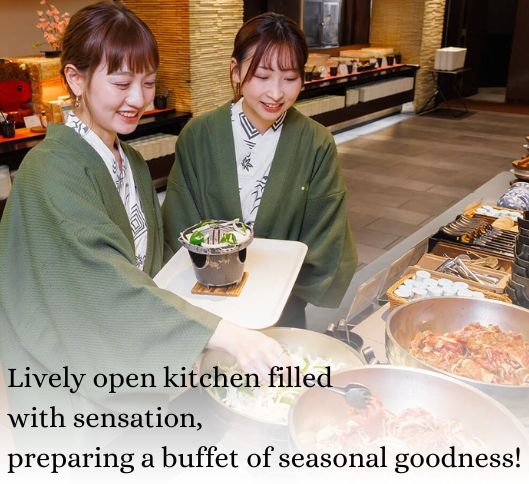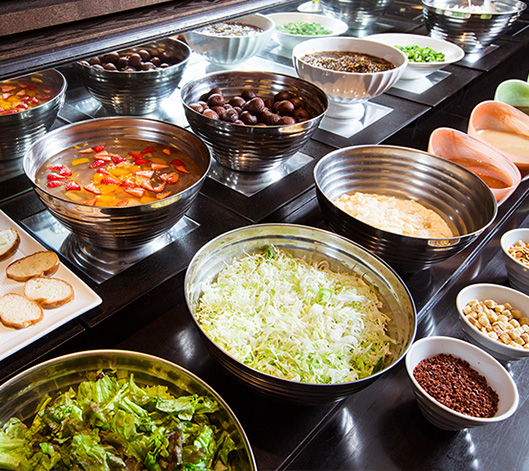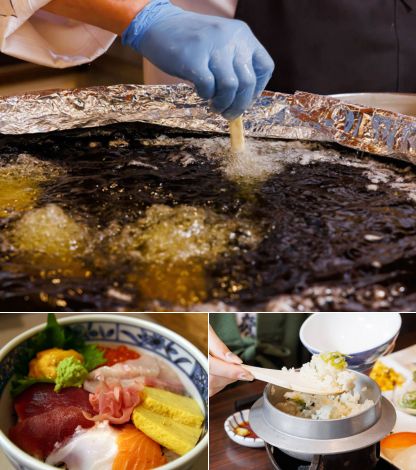 We offer two venues of restaurants. ( Icho-kan and Kobushi-kan)
Please be aware that the venue will informed on the day, and guests will not be able to decide the restaurant.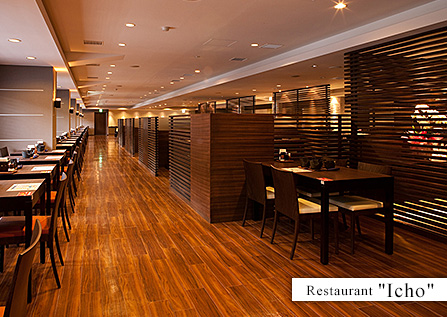 Preparation for

young children

Child chair, spoon and folk are available for use free of charge. Please be aware that the amount is limited.

About baby strollers Guests are permitted to bring a baby stroller to the dining area, however, please be careful not to block pathways and other activity that may interfere with other guests experience. Thank you for your cooperation.
(Please refrain from bringing strollers to tatami mat areas as it is prohibited.)
About food allergies

Concerning matters of food allergies, please contact us.