Noboribetsu Marine Park Nixe (aquarium)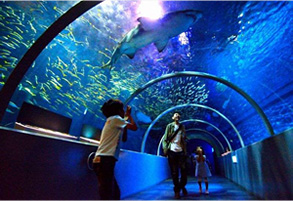 Featuring an 8-meter high fish tank, the Crystal Tower, which is home to a Napoleon Fish. You can additionally experience a stroll through Aqua Tunnel that with fish of all size and color swimming about, it's almost as if you are actually in the sea. What's more, how about enjoying a cute penguin parade or taking in a sea lion or dolphin exhibition?
Noboribetsu Date Jidaimura(Historical Village)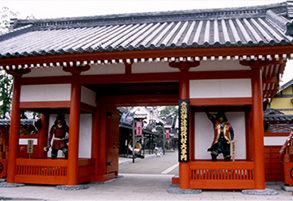 This huge site is a historical recreation of an Edo Period village. Consisting of 94 structures, you can view the richness of antiquated samurai houses and even a ninja mansion. With plenty of interesting attractions, this is a visit you're sure to enjoy.
Lake Kuttara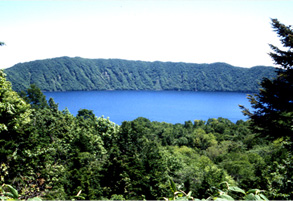 Once a volcanic caldera, Lake Kuttara has transformed into a circular lake of about an 8 km circumference. Mystical and magnificent in appearance, this beautiful lake is amongst the clearest in Japan. Particularly interesting is that Lake Kuttara is completely free of any outside river flow.
Kanto Rera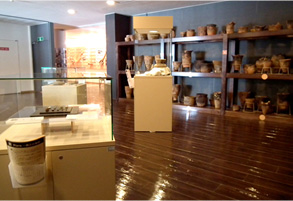 As researchers continue to excavate remains throughout Japan, various Jomon era findings and outfits are on display. Even including activities for both adults and children to enjoy bead making and learning how the ancient tribes built a fire.
Noboribetsu Country Club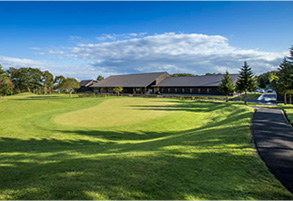 Noboribetsu Country Club offers guests courses in the finest settings with beautiful backdrops of wide virgin forests and canyons. This course puts nature to use in the fullest, as the fairways and greens are ever expansive as well. You are sure to enjoy each and every aspect of your golfing experience here.
The Cherry Blossom Avenues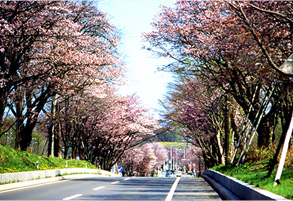 From the middle of May, approximately 2000 cherry blossom trees give a kind welcome to those visiting Noboribetsu Onsen. Planted by the local community with the utmost care and nurture, the winding roads lead to Noboribetsu Onsen and Karurusu Onsen and on into the tunnels of flowers.
Noboribetsu Horse Park "Yushun"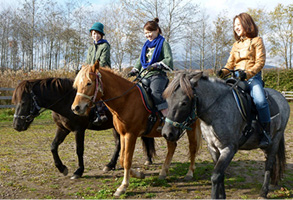 Take pleasure in the wondrous nature of Hokkaido! Visitors can enjoy this riding ground in the vast fields of Noboribetsu. The scenery of each of the four seasons is very pleasing, and visitors are sure to have fun on these easy, safe courses.
Noboribetsu Dairy Farm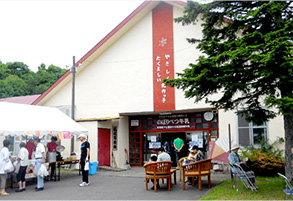 Noboritbetsu boasts its raw milk as one of the highest quality province wide. This once school building is now turned factory production site. Most highly recommended is the "Noboribetsu Torori Pudding". There is no texture as thick and pleasing to the tastes as Torori.
Noboribetsu City Historical Museum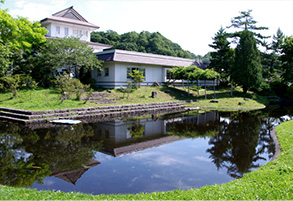 A display of items used in the everyday life from the Meiji to Showa era, including a set of diverse nostalgic relics of the Japan National Railway of yesteryear. You can also view various documents about the renowned samurai family of Katakura and the Chiri family who formed connections with and documented the life of Hokkaido's Ainu tribal people.