Embrace the scenery with your choice of dining style.
Upon the fortune of Hokkaido's freshness, and by the highest grade in meal preparation, you can enjoy the abundance and grace of nature.

Brilliant moments combining special feelings and comfort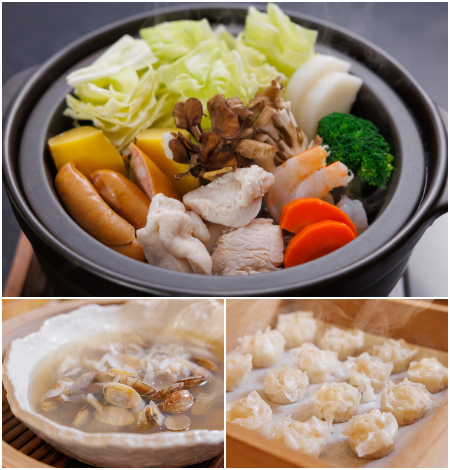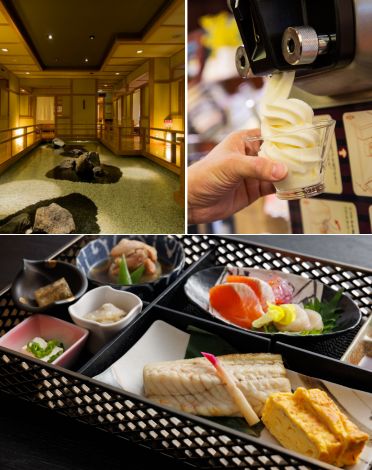 Dining space carries a Japanese style, designed as a semi-private room and a large hall around clear water garden.
This buffet consists of well-crafted Japanese meals fit for an emperor, including salad, desserts selection prepared for you to savor as you like.
You can enjoy watching the chef's masterful skill through our open kitchen.

Depending on the seasonal menu, there are times when contents may change. The photograph serves as an image.
As a matter of seating convenience in the dining area, please inquire to the hotel in advance for the case of groups more than 5 people.
Smoking is prohibited throughout the restaurant.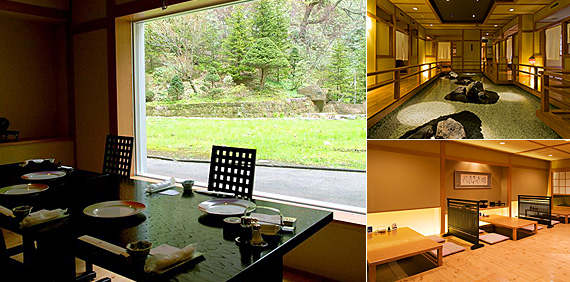 Be sure to take off your shoes firstly before entering the dining area, and enjoy your meal with natural comfort.
In the space of the semi-private room and a large hall only some of the tables provided are full-standing (Western-style) tables, so please let us know if you would prefer such.
Reservations are limited to 21 per day. Thank you for your consideration.
About food allergies

Concerning matters of food allergies, please contact us.